In the Audit application, the lead auditor and the auditors will be able to carry out the registered audits.
If you don't have the Auditorias app yet, see this article how to install.
Open the Audits  application on your phone.
After accessing the application, enter your username and password in Audits and click Log in.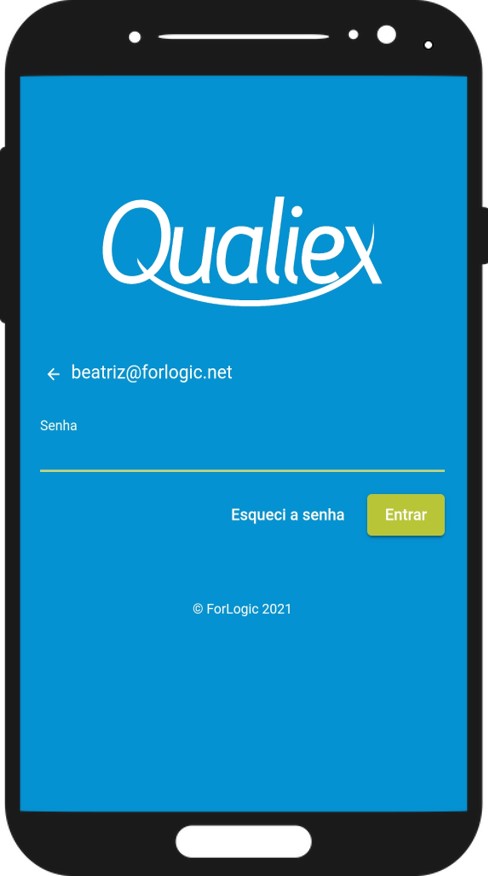 Don't remember your username and password? Check with your company's Qualiex administrator or on the Qualiex website click on Forgot your password?
On the home page of the application, we have:
Filters : Displays the filters for displaying the audits.
• All audits
• Audits in progress
• Completed audits
• Audits canceled
User profile : See the data of the account that is accessing the application.
• Dark mode: Select to leave the application in the dark view.
• Exit: Select to log out of the application.
List of audits: Displays the audits available to the user logged into the application. Lists audits in which the user is a lead auditor or auditor and which have been downloaded to be performed.
Audit context menu : Displays the option to remove an audit.