If you want to associate an item with an occurrence, we can add it.
Access the audit that you want to record the occurrence and click 

.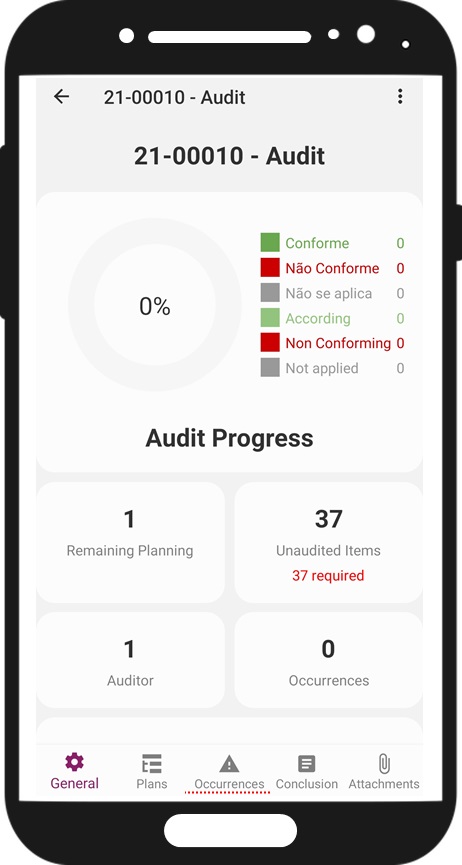 To add an occurrence, click on + ADD.
Allowed to add occurrences only in the audits in progress.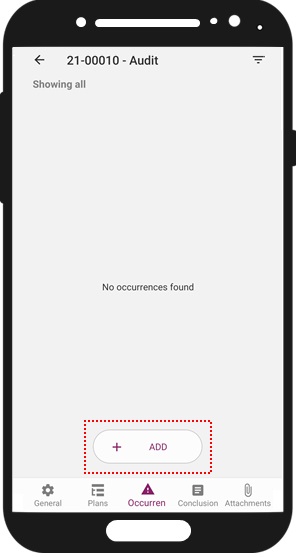 Fill in the information:
Name: Enter the title of the occurrence.
Type: Select the type corresponding to the registration to be performed.

Non- conformity: occurrence for the item that does not comply with the standard that was used in the audit.
Improvement Opportunity: occurrence for an item that is an opportunity or needs improvement.

Description: Enter the details of the occurrence.
Select: Click to choose the items that will be associated with the occurrence.

Click  to find an item.
Click on  to save the selection of the items.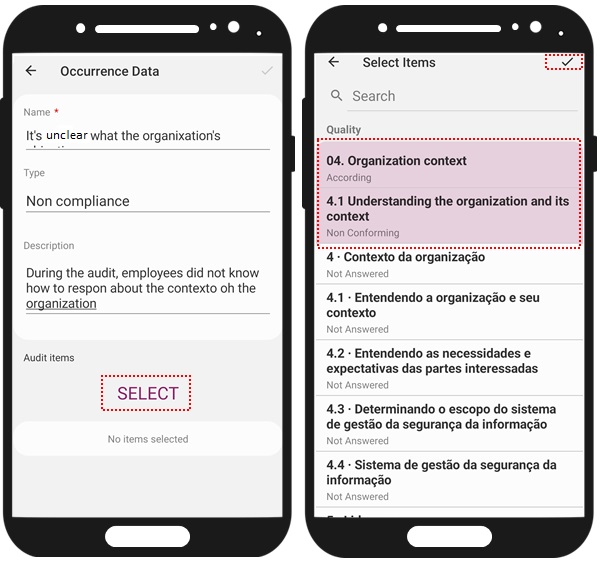 Click on 

 to register the occurrence.