In Docs, in addition to allowing access to print documents in folders, you may grant access to a specific document. By doing this, the user is limited to just printing the document he needs.
Go to Dashboard.
Click on Docs – Documents.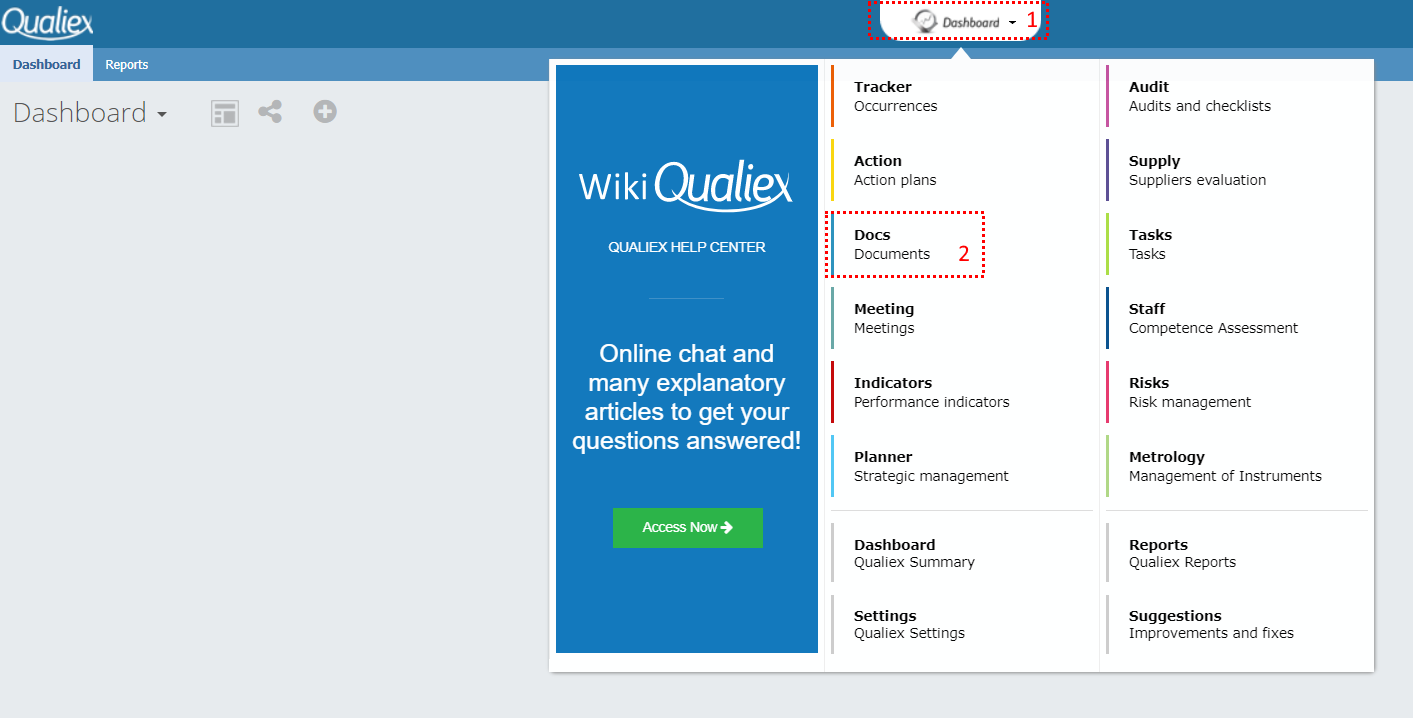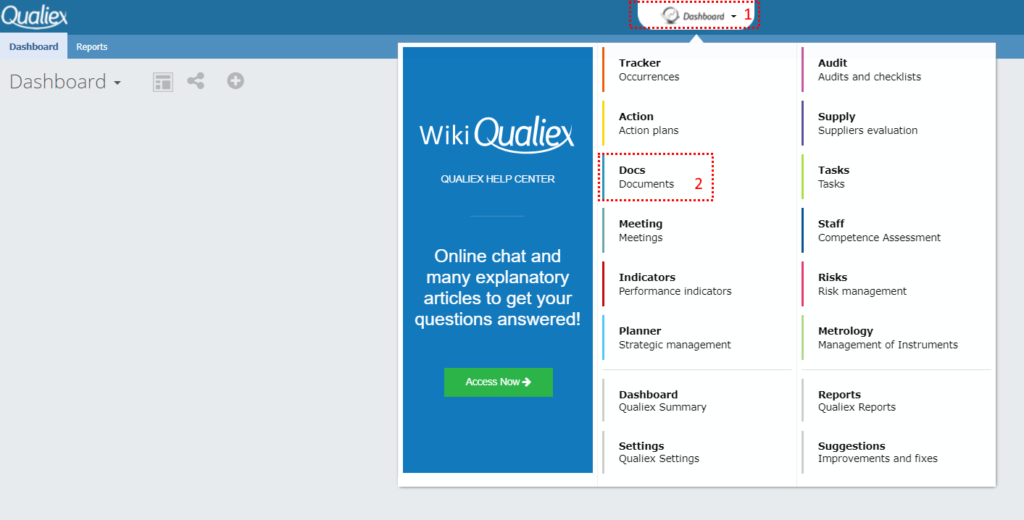 3. Click on the "Documents" tab and select the desired document.
4. Click Options> "Print Permissions".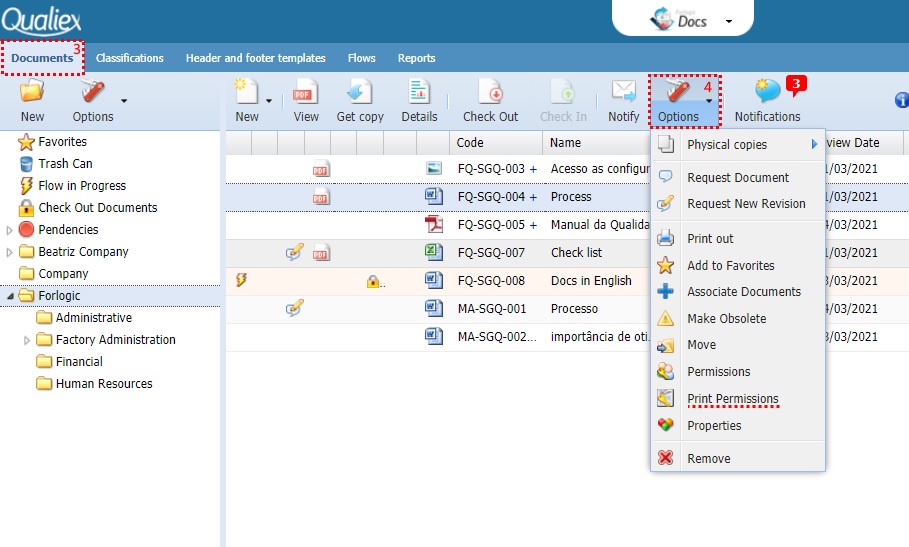 The options for granting access to the selected document will be displayed.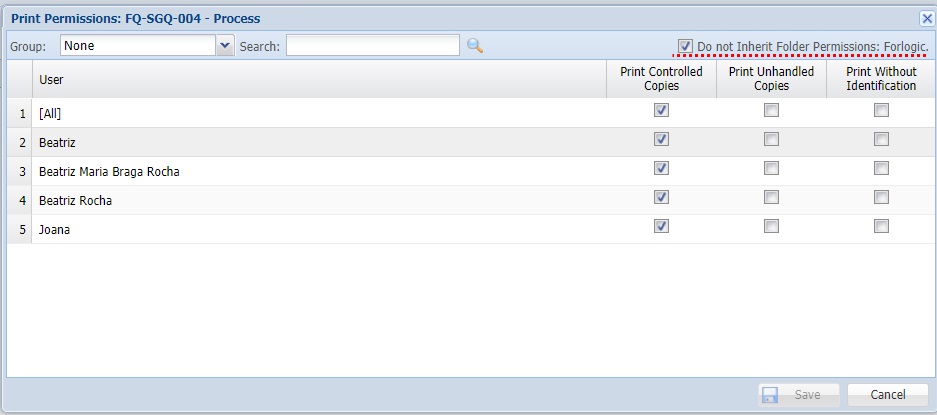 Locate users by the group registered in the Qualiex settings.
The document defaults to the folder permissions. To enable document permissions, check the option "Do not inherit folder permission" .
Enable the options that you want the user to have access to and click " Save" to finish.