In the properties we can edit some data of the document.
Go to Dashboard.
Click Docs – Documents.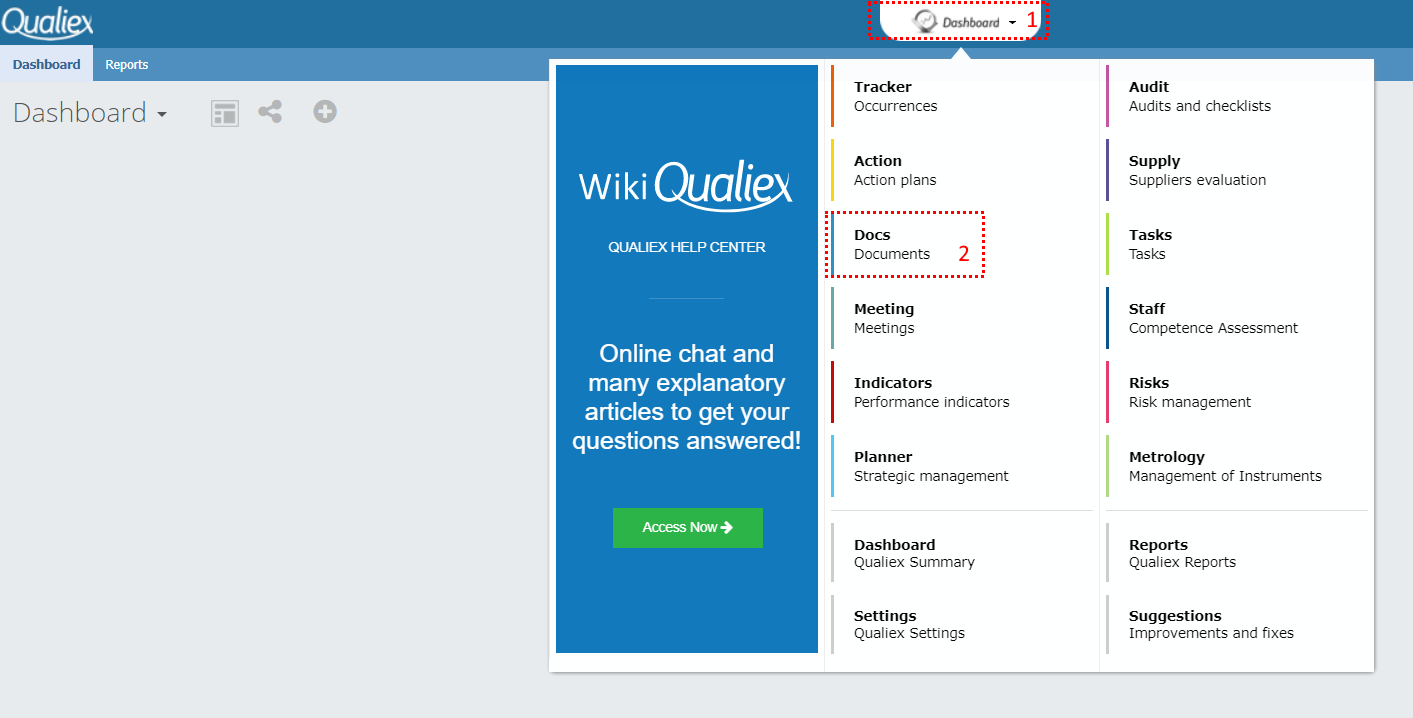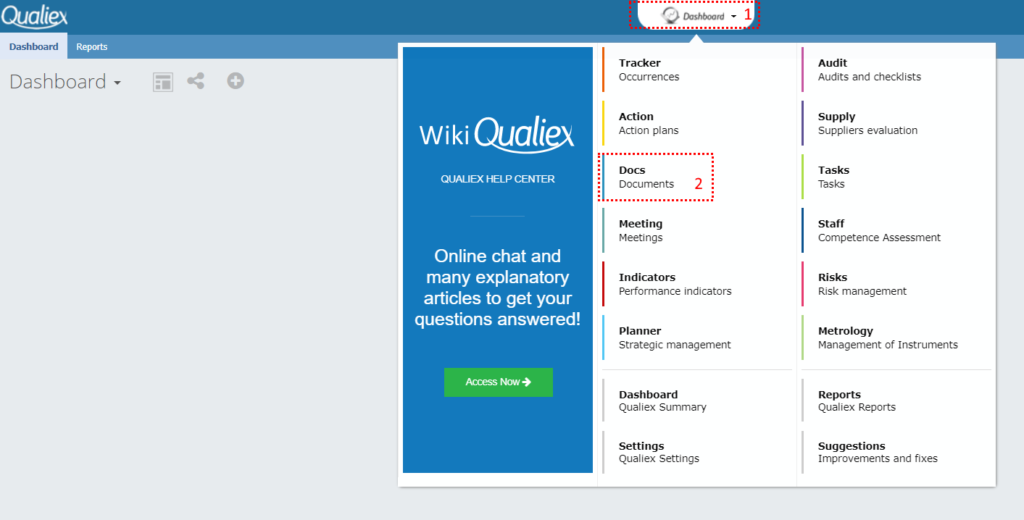 Click on the "Documents" tab and select the desired document.
Click Options> "Properties".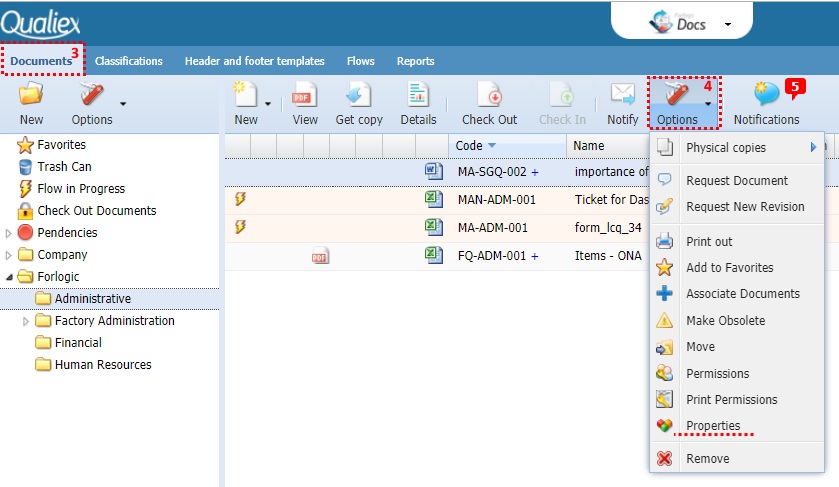 The screen with the document information for editing will be displayed.
To edit the information, it is necessary to have permission to Review the document.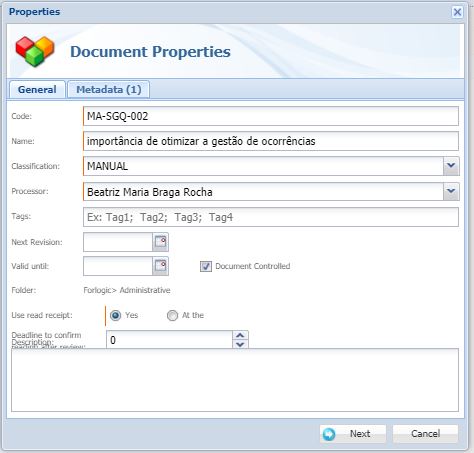 Code: Displays the document code. If the code is changed, to update the new code in the header and footer, change the file.
Required to edit code in Qualiex settings.
Name: Displays the name of the document.
Classification: Informs the type of document that will be sent, see more about the classifications in this article .
Elaborator: Name of the user who sent the document.
Tags: These are the keywords to facilitate the search of the file in the system.
Next Revision: Indicates the date of the next revision of the document, as registered in the classification of the document.
Valid until: Indicates the document's expiration date, as registered in the document's classification .
Controlled document: Define whether the document will have the controlled copy. If "yes" it is necessary to justify obtaining a copy of the document.
Necessary to have permission to change document controlled in Docs permissions.
Use read confirmation: Enables whether the document needs read confirmation.
Permission to change read confirmation settings in Qualiex settings required.
We do not recommend using a generic user because it is not possible to identify specifically who performed the actions in the system.
Deadline to confirm reading after review: Set the deadline in days for the user to confirm reading the document. Expired reading deadline generates notification for the user.
Available only if the read confirmation is "yes".
Description: Enter details related to the document sent.
If you have metadata configured in the selected classification, it will be displayed for completion in the Metadata tab.
To register the Metadata, click here.
After filling in the fields click on "Save" to finish.
The changes can be seen in the document's history under Details.