In the Docs application, documents marked as favorites can be downloaded and viewed even when you are not connected to the internet.
If you do not have the Docs app yet, see this article on how to install it.
Open the Docs app on your phone.
After accessing the application, click Sign in with Qualiex.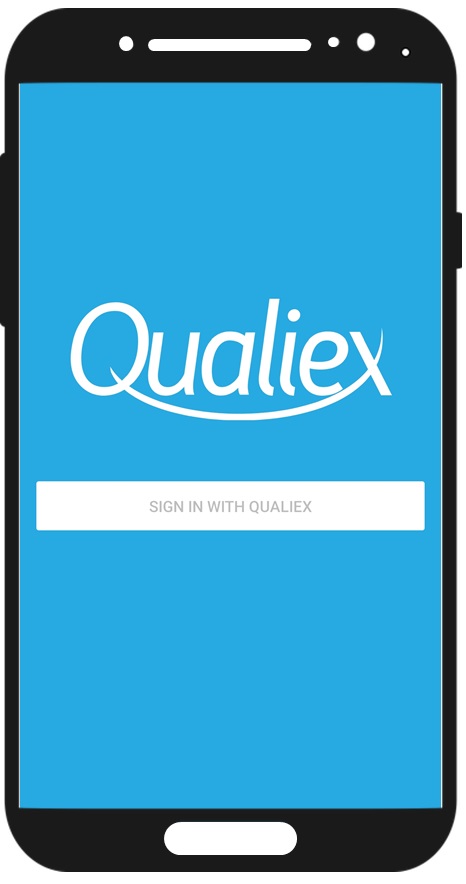 Don't you remember your username and password? Check with your company's Qualiex administrator or on the Qualiex website. Click on "Forgot your password?"
Enter the email, click Next, enter the password, and click Enter.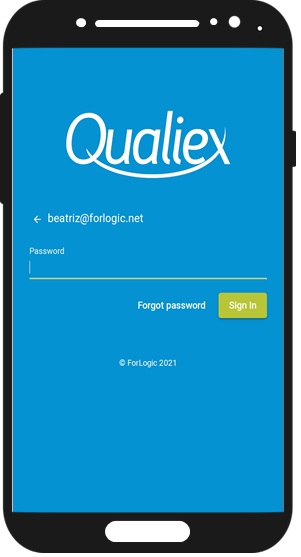 On the home page of the application, we have:
Search: Locate the documents by:

Document Code
Document title
Document extension
Displays the date and time of the last synchronization performed.

Download multiple documents : Allows you to select multiple uncontrolled documents to download at once.
User profile : See the data of the account that is accessing the application.

Select the color theme of the application:
Synchronization Preference: select which connection the application should download the documents from.

Use any network, be it Wi-Fi or mobile data.
Wi-Fi only, download documents only when there is a Wi-Fi connection.

Log out from the account: Select to log out from the application.

List of documents:

Displays the documents that have been marked in Docs Web as a favorite.
Documents that already have a copy saved on the device are indicated with .
When we exit the application, the synchronization of the documents is removed. A new synchronization will be necessary for the next access.