You may edit the data of a classification.
Permission to edit a classification in the Qualiex settings in required.
Go to Dashboard.
Click on Docs – Documents.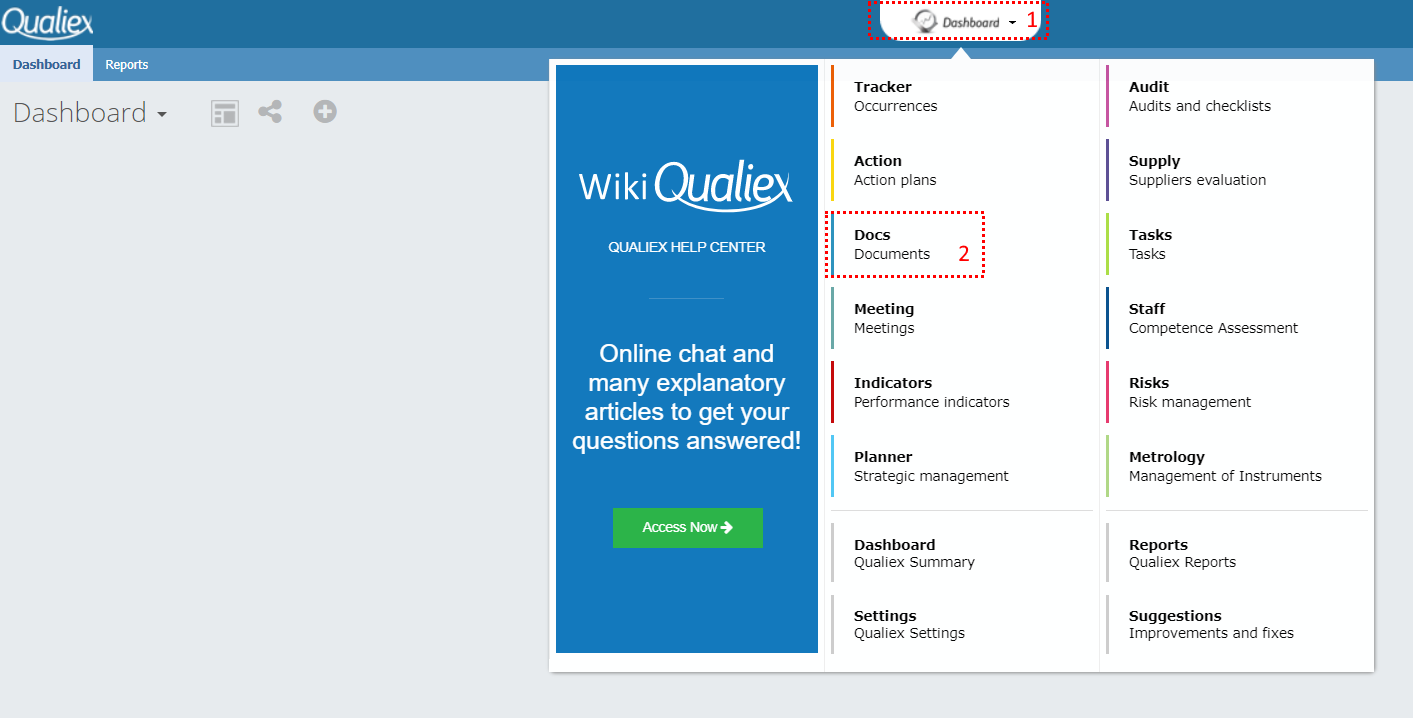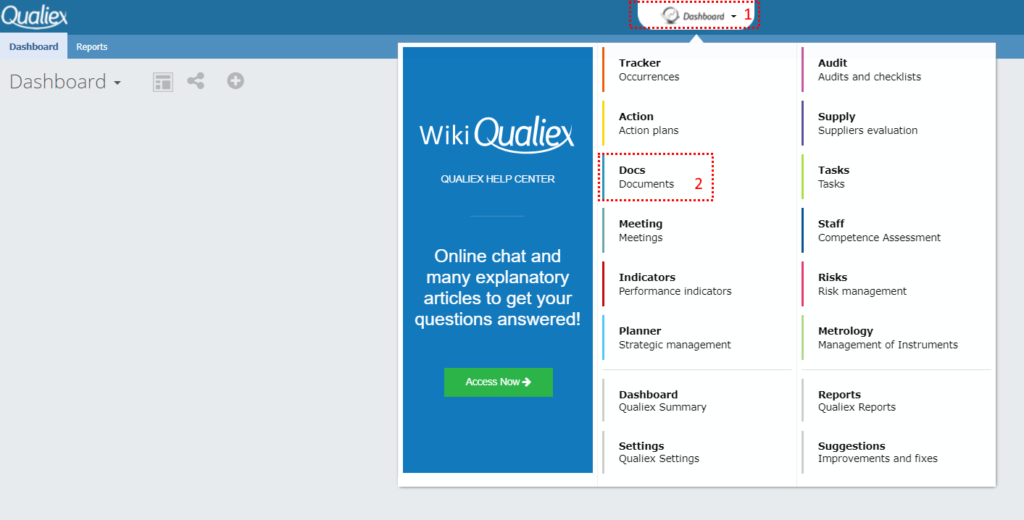 3. Click on "Classifications" and select the classification you want to change.
4. Click on "Edit".

The screen for editing the Classification will be displayed.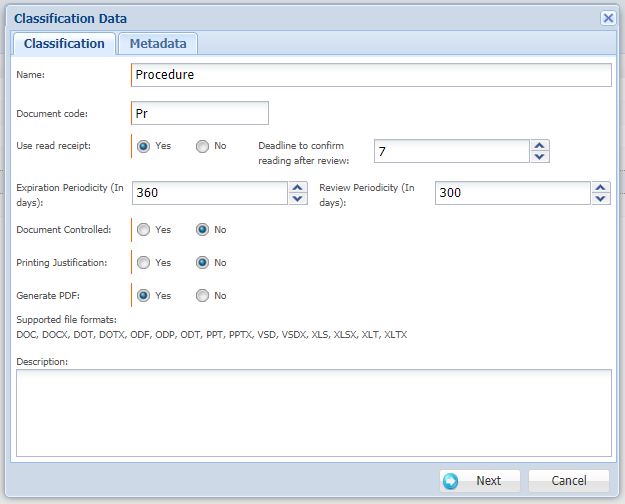 Name: Change the name of the classification.
Document Code: Change the document code. It does not allow changing if you already have another document with the same sequential number.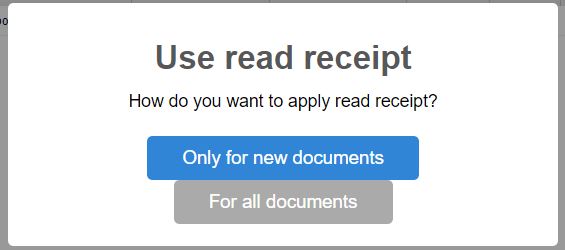 Use read confirmation: If the read confirmation option is changed, it will be necessary to select whether the change will be applied only to new documents or to all documents that have already been sent with this classification.
Permission to change read confirmation in the Qualiex settings is required.
Deadline to confirm reading after review: Set the deadline in days for the user to confirm reading the document. Expired reading deadline generates a notification for the user.
Available only if the read confirmation is marked yes.
Period of validity (in days): Inform the validity of the document, when the period expires the document becomes obsolete.
Review periodicity (in days): Define the deadline to carry out the revisions, after the expiration of the period, Qualiex will generate a pending issue.
To enable Periodicity of validity and Periodicity of revision it is necessary to have the permission of full access in the unit granted in the registration of the Qualiex employee .
Controlled document: Define whether the document will be considered controlled copy, when the option "yes" is checked, it is necessary to justify the reason for obtaining the copy of the document.
Justification for obtaining a copy can be viewed in the document's history .
Print justification: Select to display a field to justify printing the document.
Generate PDF: Select to generate the PDF preview of the document. Supported file formats to generate PDF: DOC, DOCX, DOT, DOTX, ODF, ODP, ODT, PPT, PPTX, VSD, VSDX, XLS, XLSX, XLT, XLTX.
Description : Inform which documents can have this classification.
After filling in the data, click on " Next".