We can move a document from folder.
Go to Dashboard.
Click Docs – Documents.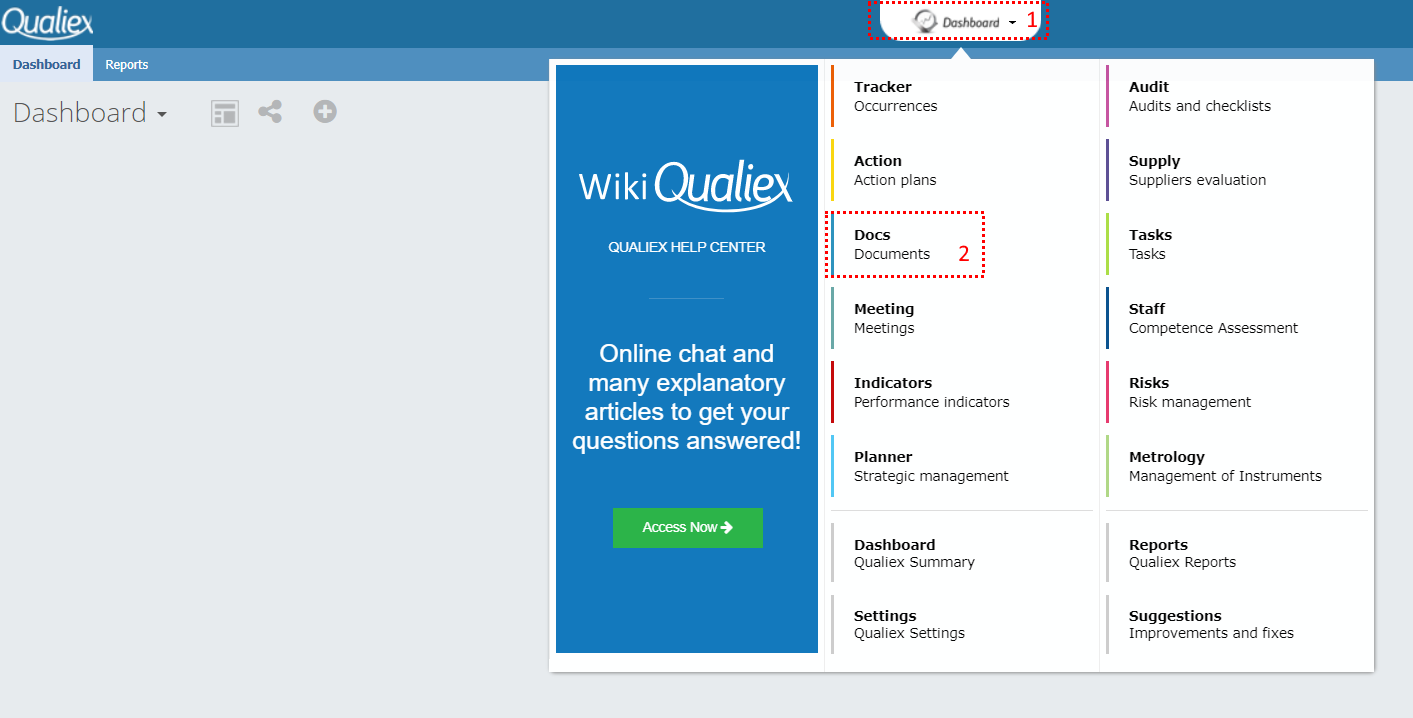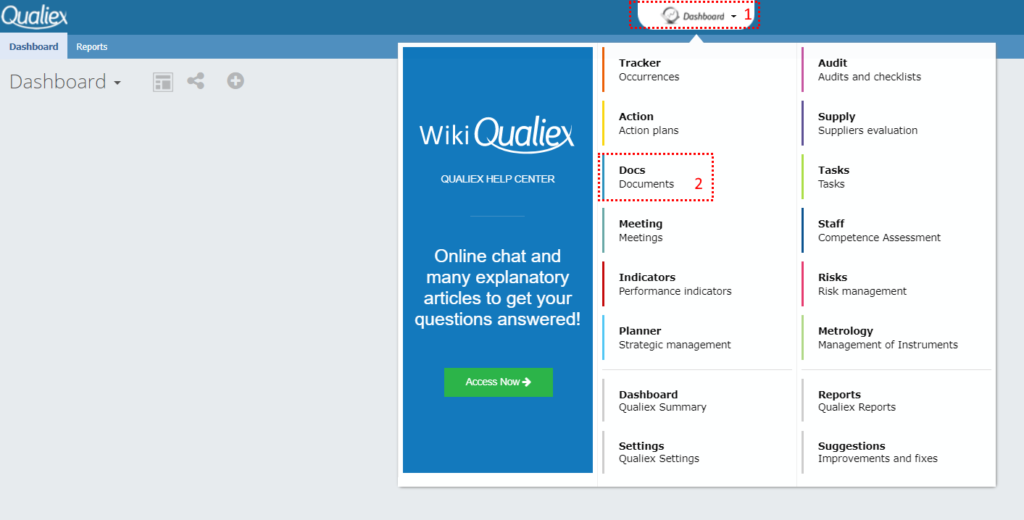 Click on the "Documents" tab and select the desired document.
Click Options> "Move".
To move a document from a folder, you must have Change permissions enabled in the folder settings in Docs or edit all records in the Qualiex settings. The user must have permission to send a new document in the destination folder.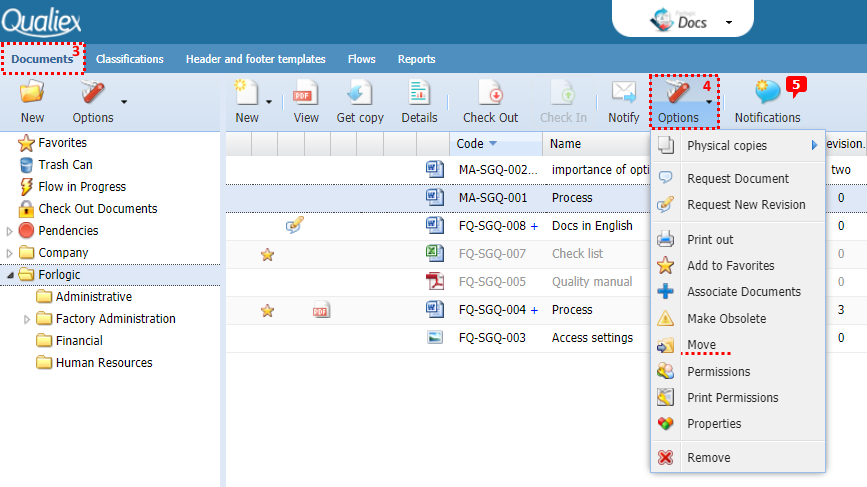 A window will appear for selecting the destination folder in which the document will be moved.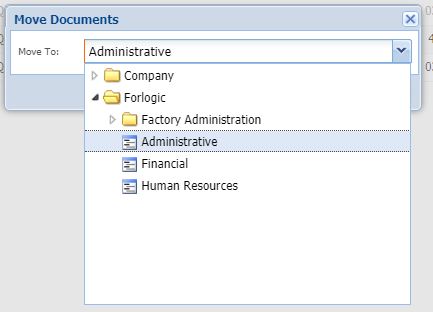 Select the folder and click "Save".
The document will be moved to the selected folder.
Documents moved from folder DO NOT change the Document Code according to the destination, who has permission to manually change the document properties.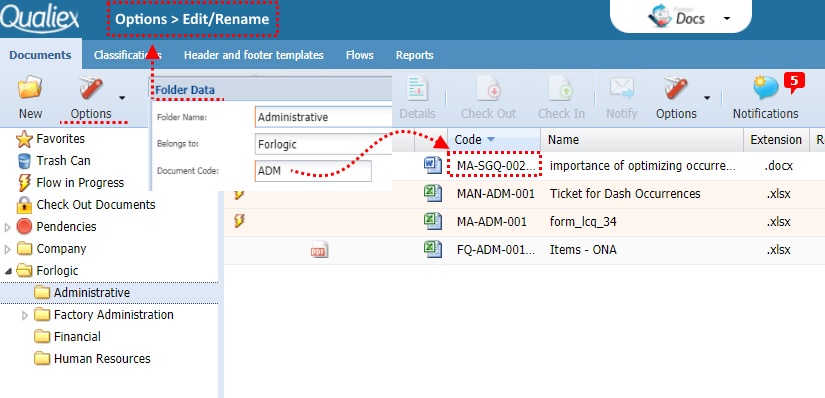 Change the document code
Select the document and click Options> "Properties".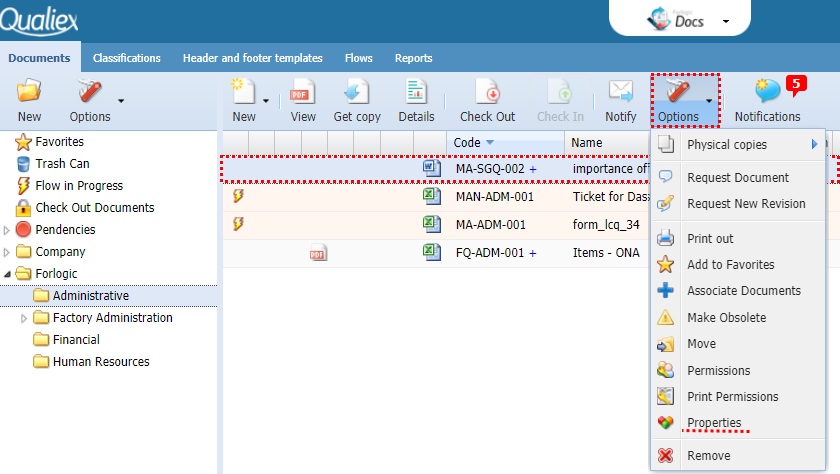 The screen with the document information for editing will be displayed.
To edit the information, you must have the permission to Review the document.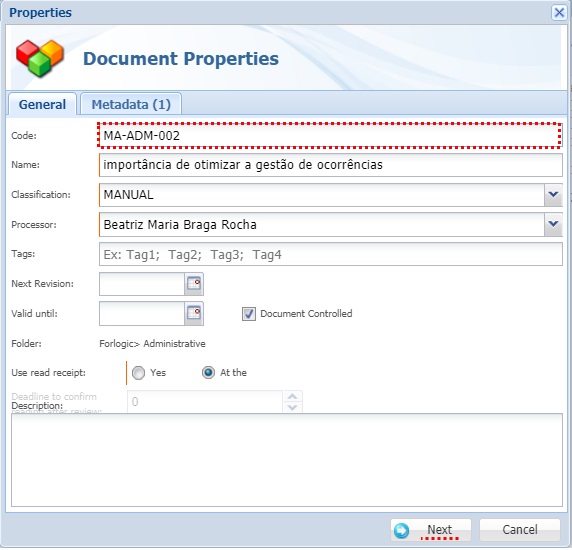 Code: Change the document's acronym.
To register the Metadata, click here.
If you have metadata configured in the selected classification, it will be displayed for completion in the Metadata tab.
After filling in the fields click on "Save" to finish.
The changes can be seen in the document's history under Details.