After executing the action plan, we can verify the effectiveness of the actions.
Access the occurrence that is in the Effectiveness Verification step.
It is necessary to have the "Verify effectiveness" permission or have the "Edit All" permission enabled in the Qualiex settings.


The occurrence will be displayed, click on the 4. Effectiveness tab.
Remembering that if the option "Complete all actions to proceed to check for effectiveness" is enabled in the module settings , we have to complete all actions first.


On the effectiveness check screen, fill in the fields:
Effectiveness of the deal: Select whether the deal was:
Opinion: Insert the description of the effectiveness of treatment according to the diagnosis.
Fields with * are mandatory.


With the fields filled in we can: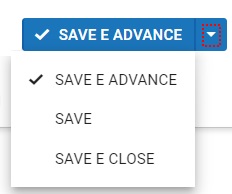 Save and move: Log changes and proceed to the next step.
Save: Save the changes and keep them on the occurrence screen.
Save and close: Save the data and return to the occurrence list.
The changes are displayed in the occurrence history.