To register a new occurrence in your application, click:
• 

 Photo: Take a forum and register the occurrence;
• 

 Register without inserting photo or video: Start filling and if necessary, insert an attachment;
• Video: Record the video and register its occurrence.
If it is associated with more than one unit, before registering the occurrence, select the desired unit.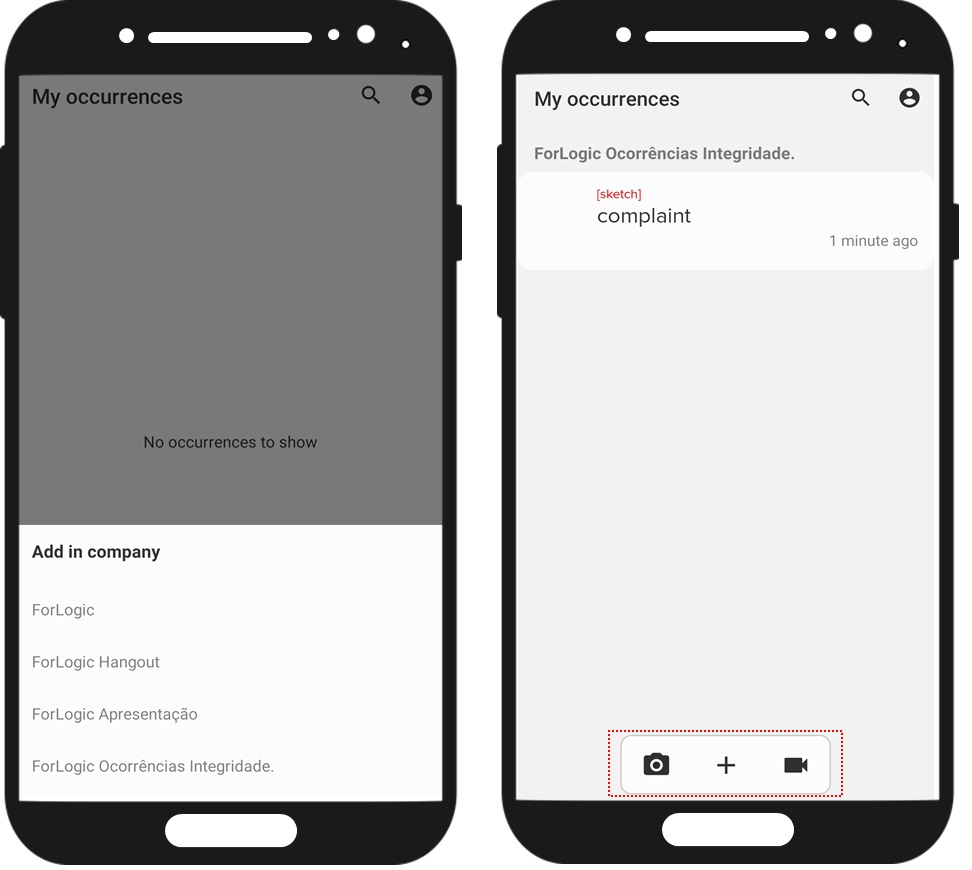 When accessing for the first time, it is necessary to allow access to the files and the camera of your device.
After selecting the desired option, the screen for filling in the occurrence data will be displayed.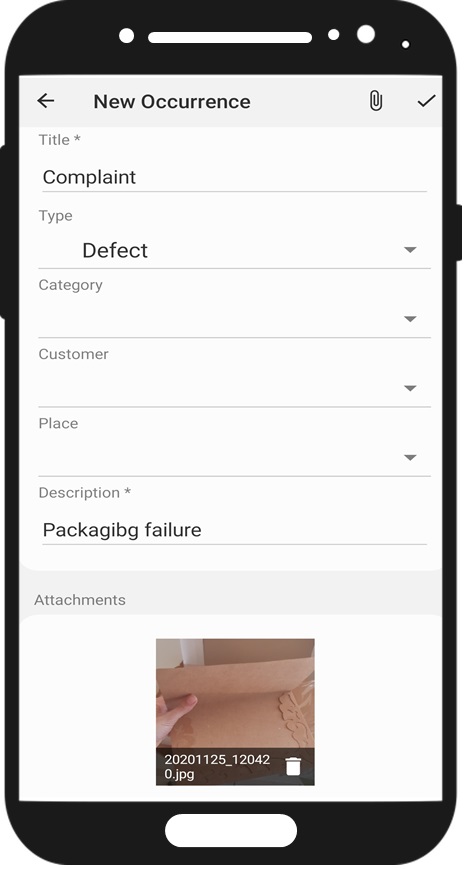 Fields with * are mandatory.
Register anonymously: Select so that it is not possible to identify who registered the occurrence;
Title: Enter the title of the occurrence;
Type : Select the type of occurrence;
Category : Select the category of the occurrence;
Client: Inform the client related to the occurrence;
Place: Indicate the place of the occurrence;
Description: Enter the description of what happened;
 Attachments: Click to add attachments:

Photo gallery: Select a photo that is stored in your photo gallery;
Video gallery: Choose from the gallery a video stored on your cell phone;
Camera: Take a photo and add to the event;
Video: Record a video and insert it into the event;
Audio: Record an audio to add to the event;
File: Select a file to link to the occurrence;
To remove an attachment click on .
After filling in the fields, click 

 to register the occurrence. The options will be displayed:
Keep draft: Saves the record as a draft to be edited at another time, it is not yet submitted for approval.
When exiting the application, draft records are removed from the device.
Submit case: Sending the case for approval it is kept in the application until it is approved, after approval it will no longer be displayed in the application.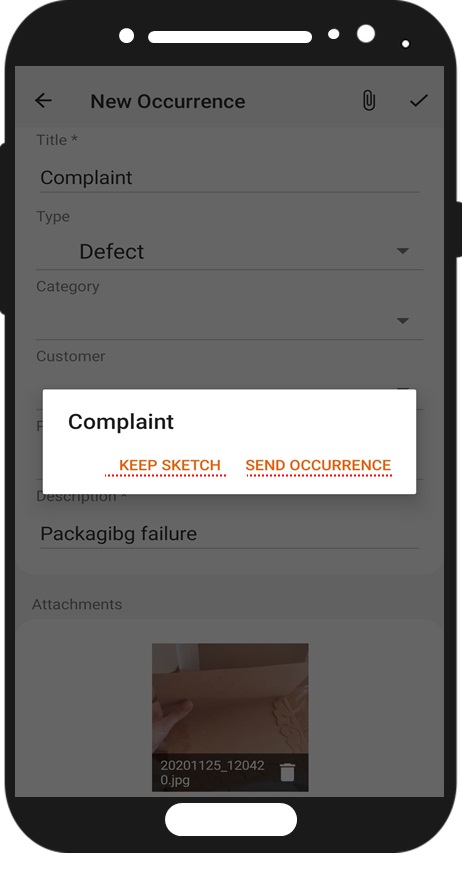 Web Issues
In the Occurrences on the web module, the records made by the application are indicated by enabling the Platform column.
To display the column click on the context menu of any column and under Columns, check the Platform option.