To classify an occurrence, either in its registration or in approval, we have typifications that are divided into type and category of occurrence.
See how to register a type of occurrence.
The type is the comprehensive classification of the occurrence and the category aims at a more specific typification corresponding to the selected type.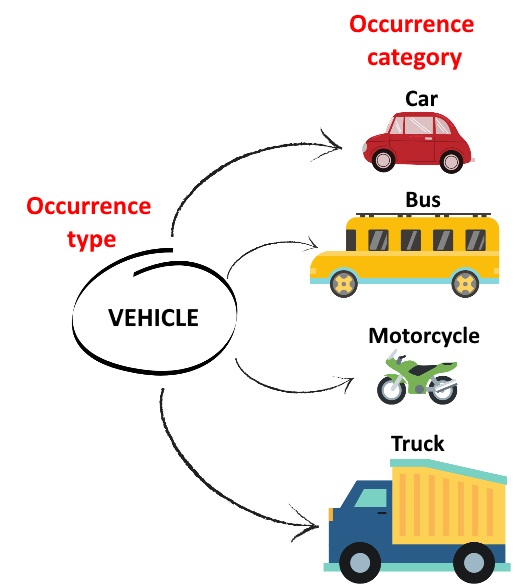 Exemplification of the type and category of the occurrence
Register an occurrence category
In the event module click on the Categories tab.
" Manage types, categories and cause classifications " permission required .


To add a new category click 

.


The window to register the new category will be displayed, fill in the data:
Title: Insert the name of the category that will be registered, remembering that it is specifically considering the types already registered.
Description: If you need a description about the category, enter it in this field.
Icon: Select an icon to represent that category. When registering an occurrence, this icon is displayed in the listing with the color of the related type.
Deadlines for dealing: Define the deadlines that will be used when an occurrence is registered with this category. These fields are mandatory.

Deadline for Cause Analysis step (days)
Deadline for action plan elaboration stage (days)
Deadline for the execution stage of the action plan (days)
Fields with * are mandatory.
After filling in the data click on 

 to complete the registration.