We can register the company's locations, sectors or departments according to their hierarchy to link registered employees.
Permission to register locations required.
On the Locations tab, click 

.


The screen for registering the location will be displayed.
Name: Enter the name of the location.
Belongs to: Indicate whether the location to be created belongs to another location, use it to create the hierarchy as your company uses it.
Description: If necessary, insert some additional information about the place.
Fields with * are mandatory.


Click Select to load the list of collaborators.
Select by a group of users.
Locate a collaborator by searching.
After selecting users, click Select.
To remove a collaborator from the role, deselect the check.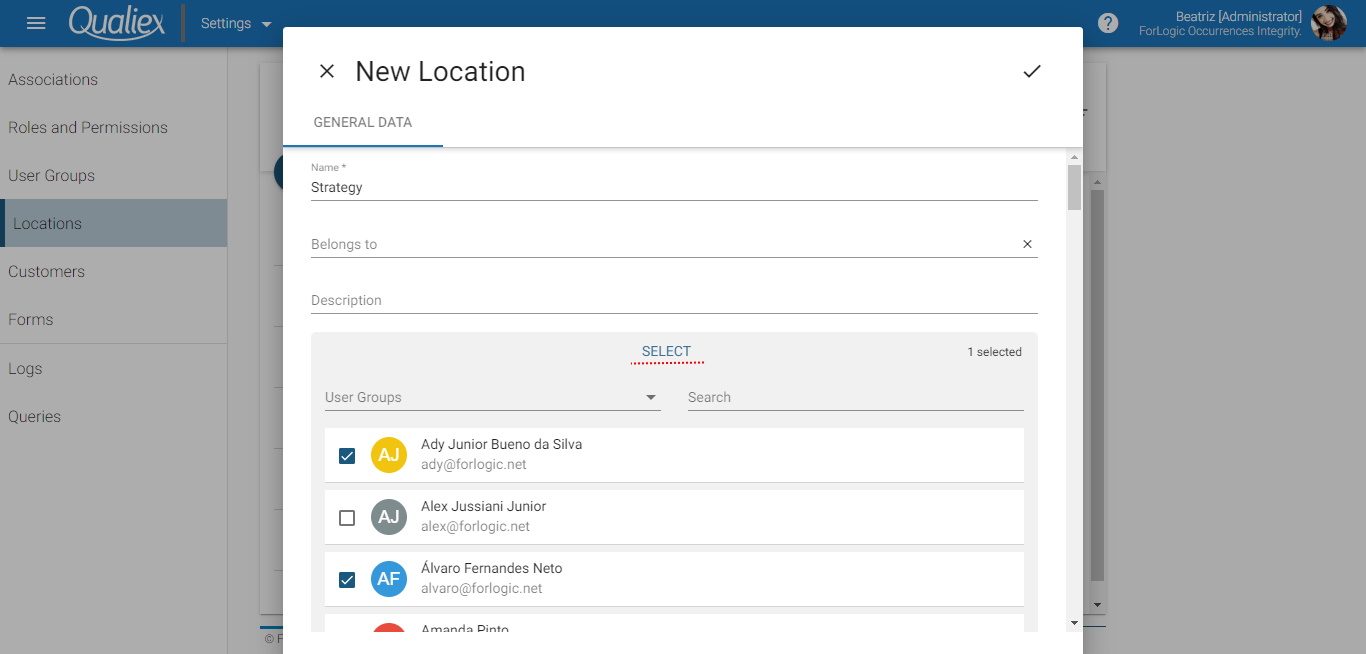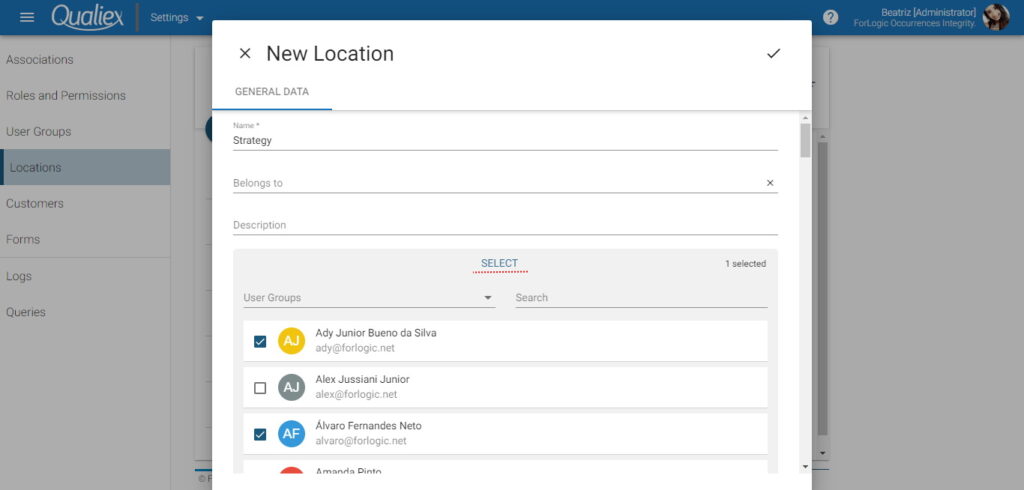 To complete the registration of the site click on 

 to save.